Dried Fruit & Leaves by Demian
Inspirational Quotes
"Christianity is being concerned about your fellow man, not building a million-dollar church while people are starving right around the corner. Christ was a revolutionary person, out there where it was happening. That's what God is all about, and that's where I get my strength."


- Fannie Lou Hamer. American voting and women's rights activist,
community organizer, leader in the civil rights movement. 1917-1977.
"The Speeches of Fannie Lou Hamer: To Tell it Like it is" by Maegan Parker Brooks
"This Little Light of Mine: The Life of Fannie Lou Hamer" by Kay Mills



"The most common way people give up their power is by thinking they don't have any."

- Alice Walker, quoted in "The Best Liberal Quotes Ever:
Why the Left is Right" by William P. Martin, p. 173



"The animals of the world exist for their own reasons. They were not made for humans any more than black people were made for whites or women for men."

- Alice Walker, from the foreword to "The Dreaded Comparison:
Animal Slavery and Human Slavery" by Marjorie Spiegel, p. 14
---
---
Services
Weekly services held on Sundays at 10:30 am.
Worship is followed by a shared community meal.
All Are Welcome: Immigrants, Refugees, Muslims, Jews, LGBTQ.
All are Beloved of God.
Peace, Shalom, Salaam.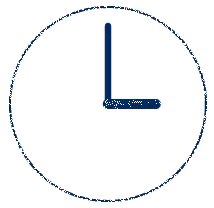 Set clocks back 1 hour
this Saturday before bed
Sunday, November 4, 10:30 am
Worship and the Celebration of Holy Communion with Michele Storms, Dan Kramlich, Pastor Angela Ying, and the Rainbow People of God at Bethany United Church of Christ community. A shared community meal follows thanks to our amazing hospitality team who welcome all into beloved community.


Sunday, November 11, 10:30 am
Worship and Celebration with musician Eric Verlinde.


Sunday, November 18, 10:30 am
Worship and Celebration with musician Dan Kramlich and, with fingers crossed, our Beloved Bethany Singers!


Sunday, November 25, 10:30 am
Loren McGrail, guest speaker from Palestine. Music with John Hansen and the Samoan Choir.



Other Events of Note
April 27, 2018-November 27, 2018 - Wednesday-Sundays
Seattle Chapter Black Panther Party: Power to the People Exhibition
At the Northwest African American Museum, 2300 S. Massachusetts St., Seattle. First Thursdays Free Admission. 206-518-6000, info@naamnw.org


Sunday, November 7, 6 pm
Fighting for affordable housing! Yesler Community Center, 917 E. Yesler Way, Seattle. With Seattle City Councilmember Kshama Sawant. Contact: 206) 684-8016, kshama.sawant@seattle.gov


Tuesday, November 6, 10:30 am
Voting Day. It's your right, and your civic duty. Make a difference concerning climate justice, ending violence, and electing moral candidates. Make a Difference with your important vote including for Climate Justice I-1631. Vote for leaders standing for Economic and Racial Justice, Immigrant Rights, as well as Ending violence and separating children from their parents.


Sunday, November 12, 7 pm
Roots: Establishing Dialogue Between Jews and Palestinians on the West Bank. Rabbi Hannan Schlesinger, founder of "Roots," and Mr. Shadi Abu Awwad, Roots' Palestinian youth director, will share their stories, and discuss their deep conviction that human understanding and trust are the prerequisites for lasting justice, freedom, and peace. Herzl Ner Tamid Conservative Congregation, 3700 East Mercer Way, Mercer Island, WA. Contact: 206-232-8555, info@h-nt.org



Ongoing Events
Third Saturday Salsa Social - Family-friendly
Free lesson 3:30-4 pm, or lesson plus dance time 3:30 pm-6 pm for $5
From our own Suzanne Simmons, who is director at
My World Dance and Fitness Studio - 206-861-2500
849 Hiawatha Place South, Seattle
November 17, 2018
December 15, 2018 - Holiday Celebration, Mambo Cadillac live, $15



---

Beloved Community


Pray without ceasing. Bethany Church prays, as we grow beloved community, for all in our community of faith, our neighborhoods, city and country, others countries and all of God's Creation.

We pray for peace amidst war, love amidst hate, compassion amidst despair, courage amidst fear. We pray for all of our sisters and brothers here and around the world, especially all who are sick, lonely, anxious, fearful, struggling, homeless, unemployed and healing and wholeness, grace and strength for the day.

Prayers for the Standing Rock Sioux Tribe protesting the Dakota Access Pipeline that will run through and destroy Native American burial landmarks and sacred spaces of our First Nation People.

Special prayers for our brothers and sisters in Haiti, Cuba, Florida and the Atlantic Coast affected by Hurricane Matthew causing deaths, massive infrastructure damage and numerous people needing to evacuate their homes. Prayers for our sisters and brothers in Syria, especially in war-torn Allepo.


Weekly Events
Sunday - 10:30 am
Worship and Music followed by a Shared Meal in the church sanctuary and hospitality room. Be renewed, refueled, reinvigorated for the week, by the grace of God in growing Beloved Community. All are welcome.
Monday-Friday
Refugee Women's Alliance (ReWA)
ReWA Preschool Headstart Program
For toddlers to pre-K, Half Day and Full Day
Sliding scale, based on income.
Black Power Epicenter Cooperative
Rainier Valley Cooperative Preschool
Got Green
New Campus Partner working with Bethany
on Climate Justice.
Monday
Black Power Epicenter Cooperative (BPEC)
Led by Senait Brown and Gary Kinte Perry, as well as
many young community leaders, together with their
mentors from People's Institute, Freedom School,
and Bethany United Church of Christ.

Tuesday
AA Community Meetings - 7:30 pm
Thursday
Leadership Training for Youth and Young People
Youth Undoing Institutionalized Racism (YUIR)
Ending the Prison Industrial Complex (EPIC)
Meets in the church annex.
YUIR and EPIC are led by Senait Brown,
community leaders and mentors..
Friday
In 2018, Bethany United Church of Christ continues to work
in community partnership with our Muslim brothers and sisters
of Muslim Association of Puget Sound (MAPS), alongside our
Buddhists brothers and sisters and all people of faith, and no faith.
Friday and Saturday
Falun Gong, Buddhist and Taoist teaching and meditation.
Samoan Choir practice
Saturday
Church and Community Meetings, Gatherings, Discussions and Public Forums
---
About (in Brief)


Bethany United Church of Christ's vision in seeking to be God's Beloved Community on earth, come from the prophetic words of Micah:
What does God require of You? To do justice, love kindness and walk humbly with your God.
Refugees and immigrants welcome here.
No ban. No wall. Stop the deportations.

You are Beloved! I am Beloved! We Are Beloved! All Are Beloved of God!

Each and every one is needed in growing Beloved Community. Please support our social justice and ministry at Beloved Bethany with a donation of any amount to: Bethany United Church of Christ. You and your generosity and kindness are making a difference in our community and around the world. Thank you for giving generously.




NOTE:
Throughout the year, Bethany Church will be leading in "Share the Gift of Love," providing for our neighborhood children. Please bring new, or lightly used, men and women's gloves and scarves. Please let pastor Angela Ying know if you are willing to participate and help.

Thank you.